PocketBible Free – 3.5 out of 4 stars
The PocketBible Free application for iPad is everything I wanted in a Bible app. It was also a lot of things I didn't know I needed. I found the application feature rich and implemented almost perfectly. I say almost only because I hesitate to call anything "perfect". But PocketBible Free for iPad comes darn close.
Logos Bible Reader – 3.0 out of 4 stars
Having used the Olive Tree Bible Reader (free) on iPad in the past, I was a little skeptical upon installing the Logos Bible Reader. Not that I was expecting a poorly implemented app, but I wasn't quite sure what to expect. I'm pleased to report the Logos Bible Reader provided a pleasant surprise.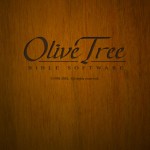 Olive Tree Bible Reader – 2.5 out of 4 stars
The Olive Tree Bible Reader app has many useful features, including verse chooser, search, split-screen reading, favorites list, and personal notes. Unfortunately their implementation is lacking. Over all this is a decent app, with everything you would expect from a bible reader. What it doesn't do is give you any reason above that it's an iPad to switch from your paper bible.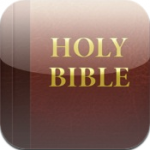 Bible HD – 2.0 out of 4 stars
The BibleHD app from YouVersion/Lifechurch.tv is a decent Bible app with not may bells and whistles…just the basics. It features 42 translations in 21 languages, including Spanish, German, French, Chinese and more; 20+ reading plans for daily selections; Search the entire Bible for a word, phrase or verse; Jump quickly to a verse by typing it into the search/reference box; and more.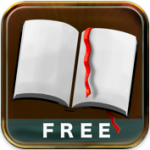 Touch Bible Free – 1.0 out of 4 stars
We really need more than this.
Touch Bible Free by Patrick Franklin leaves so much to be desired. The app is truly barren, with limited features.